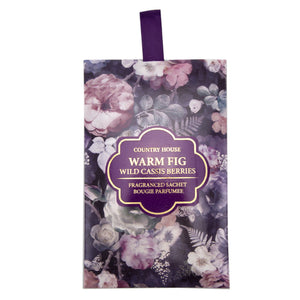 Calming like a day spent in the garden, the collection is inspired by fig and wild cassis berries
Designed for the drawer and garments use.
This fresh aromatic accord blends fig with wild cassis berries which perfume the whole drawer and well protect your cloth.
Delicately perfuming the air with the delicious scent
Protect and refresh your drawers for approximately 3 months (subject to the size of wardrobe)
Weight: approximately 32 grams
INSTRUCTION
To gently fragrance your room, drawers and cupboards, remove from the clear wrap and enjoy the aroma.
CAUTION
Keep out of reach of children. Not for consumption. Contents are for fragrance use only. Not intended to be opened or used on the skin. Cautions should always be taken when placing fragrance items on wood finished and fine fabrics.
ENQUIRY
| | |
| --- | --- |
| | +852 9355 0752 |
| | +852 2961 4598 |
| | cs@countryhouse.cc |