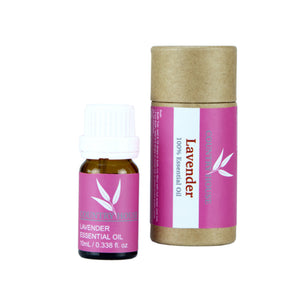 100% Lavender Essential Oil
Product Detail
Species Name:Lavender angusifolia
Position: Flower and Stem
Type of scent: Floral Scent
Product Name: 100% Lavender Essential Oil
Country House 100% Lavender Essential Oil have an elegant lavender floral scent which is most popular and remarkable. It has a perfect balancing and calming emotion. Especially improving the quality of sleeping, Lavender is usually used for aromatherapy and treated for insomnia. Lavender Essential oil can be enhanced their function by mixing with massage oil or using with electrical aroma diffuser / oil burner.
100% Pure and Natural. No chemical additive.
volume: 10mL / 0.338 fl. oz.
Function of Lavender
Lavender has calming, soothing and balancing effect. lavender has been widely used in a century ago. People often utilize its essential oil for aromatherapy and antiseptic. Lavender is often used to treat insomnia and improve sleeping quality as lavender can effectively inhibits the psychological and mental stress. Letʻs instantly calm down and recover relaxing mood.
For aspect of skincare, Lavender can be mixed with body cream or massage oil. Its botanical essences can promote skin cell regeneration and avoid excessive secretion on skin. It perfectly balances metabolism which enhances the healthy growth of new skin cells. For body or foot massage, add few drop of lavender essential oil into massage oil (such as jojoba oil, sweet almond oil, etc.) that can accelerate the absorption of the essence and enhance blood circulation.
Insect Repelling is one of Lavender function. Its scent and essences efficiently repel most of insect especially mosquito. For more powerful repelling function, It can be mixed with Eucalyptus, Citronella & Tea Tree essential oil
Instruction
Foot Bathing and Massage
Add 3 - 5 drops in small tub or bowl of hot water. Soak Foot into the water with 10 - 15 mins and softly massage the foot if necessary.
Body Massage
10-15 drops per 30 ml of vegetable oil or unscented lotion for massage. Softly move the palms circularly to keep it warm. Gently spread the oil cover the body, legs and arms.
Bathing
Add 5-10 drops in bath tub filled with hot water and mix. Immerse the body into the bath tub and let the skin absorb the essence from essential oil.
Inhalation
Add 3 - 8 drops in a bowl of hot water, cover head and bowl with towel
or
Use 5 - 10 drops in machine diffuser or burner with proper amount of water or floral water. light candle and leave burn for up to 5mins. Blow out candle after use.
CAUTION
Keep out of reach of children. For external use only. Do not use on eyes or the lips. If irritation occurs, discontinue use immediately. If pregnant, consult your doctor before use. Storage below 30 degree Celsius.
ENQUIRY
| | |
| --- | --- |
| | +852 9355 0752 |
| | +852 2961 4598 |
| | cs@countryhouse.cc |